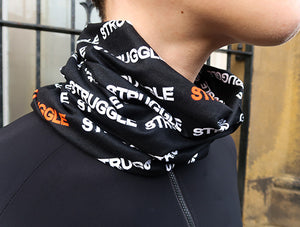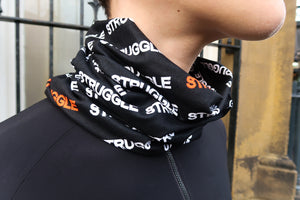 Struggle Neck Warmer
*The deadline for delivery before Xmas has now passed*

Protect yourself from the elements when training for a Struggle with our YKS Yorkshire Cycling neck warmer. 
Seamless Tube Technology
4 Way Dynamic Stretch
Windproof
UPF30 Sun Protection
Moisture Wicking
Quick Drying
Breathable with surface repel technology.
Keeps you warm when it's cold and cool when its warm
Made from 100% recycled plastic
Made from 100% Eco-friendly Material! In line with our Struggle promise, to reduce waste and carbon emissions in every element of the business, our Struggle neck warmers are made from 100% recycled plastic waste; helping to reduce want ends up in landfill or the ocean.