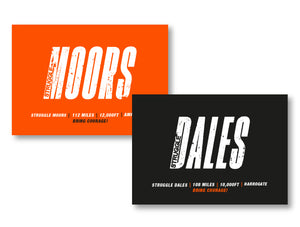 Struggle Gift Card
How the gift card works?
Struggle gift cards come with a black quality envelope. Gift cards will be posted to you to then send on or give to a friend or family member in person.
Gift cards come with a unique gift code inside. Your friend/family member can redeem the gift card against any Struggle event by registering via the website using their gift code. The code will be applied at checkout to issue the entry at zero cost. 
Give a gift of a goal and order your Struggle sportive gift card today.