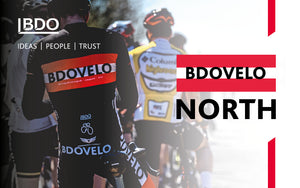 BDOVELO NORTH
INVITATION ONLY 
Date: 8:30am on Thursday 25th May 2023
Location: Utopia at Broughton Hall 
CHARITY: Blood Cancer UK
Join us for the BDOVELO NORTH; business networking out on the bikes surrounded by the best of Yorkshire's stunning landscape and our favourite cycling roads.  
On The Day 
• Business networking over breakfast rolls & coffee
• Stunning 43 or 33 mile route on quiet country lanes
• Structured speed-dating style group rides
• Choice of ability groups with expert ride leaders
• Support car and roving mechanic 
• Fantastic post-ride buffet lunch at Utopia 
• Finisher's goodie bag
The Routes 
Charity 
The BDO team are pleased to be supporting Blood Cancer UK and kindly ask for a commitment fee donation to this worthy charity. 
Utopia at Broughton Hall
Utopia
, situated on the Broughton Hall Estate in Yorkshire, is the ideal private hire event venue or meeting space for business. Enclosed is private gardens, Utopia is an ideal place to combine indoor and outdoor event spaces. 
About BDO Velo 
BDOVELO is about building relationships and doing business while out riding. Off the bike there are plenty of opportunities to hear from cycling experts and people passionate about life involving two wheels', as well as hearing about the latest trends in cycling. Find out more about BDOVELO >>